BESPOKE UNIFORMS
Design a signature look for your brand.
Bespoke Uniform Design Service
We supply bespoke uniforms for corporate wear, office wear and daily work wear. Our specialty lies in designing custom-made uniforms. We are equipped with in-house facilities to outfit a small team for a mall activation or an entire staff in a five-star hotel.
Our team creates bespoke corporate uniforms for small, medium and large scale businesses. No brand is too niche for us. We create uniforms for hospitality, manufacturing, education, sportswear, logistics, at-home service, construction, healthcare, security and corporate offices.
Book a Custom Uniform Consultation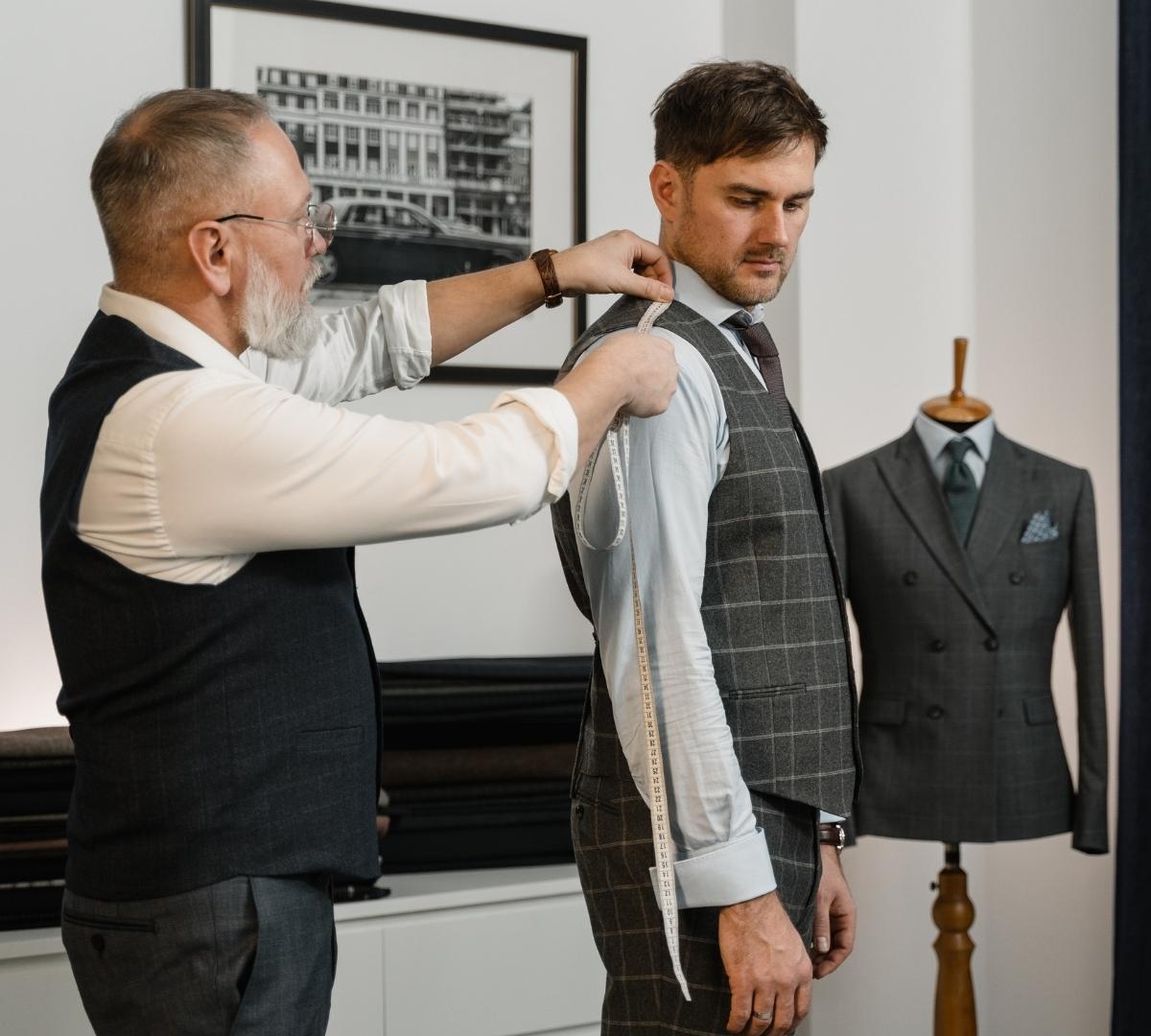 Customisation and Special Measuresbrands
When you work with us, it's not like placing an order at a retail store. We tailor uniforms to match your brand colours and meet your specific design needs. These include logo designs, fabric patterns, and embroidery prints.
We seek your feedback and provide you with options before your uniforms are finalised. Our senior tailors guide you through fabric selection, fitting, and concept design. Finally, we take into consideration the well-being of your employees and give them form-fitting uniforms that feel comfortable and look professional.
Exclusive Design
Bespoke uniforms generate positive goodwill for the brand and improve the employee's morale. For your employees, wearing a comfortable and well-designed attire creates uniformity and fosters a sense of belonging within the team. For customers, your uniforms enhance your corporate identity and create feelings of trust and credibility. Employees and customers end up having more faith in your company.
Partnership Approach
We are among the cream bespoke uniform dealers in Dubai who have direct networking with textile manufacturers. Consequently, we procure fabrics of the highest quality promptly and at reasonable pricing. We leverage our partnership to render the best quality uniforms to our clients at affordable costs.
Excellent Procedures of Quality Production

We aim to maintain the finest quality of products together with quality control checks. We strictly adhere to ethical practices that are considered the best in this industry. Moreover, we also aim at manufacturing for scale and generating our indigenous products.
Standardization
We thoroughly review all our manufacturing garment and trim samples before, during, and after the bulk production to maintain quality standards. Moreover, all manufacturers have ISO and WRAP certifications, which fulfil the Code of Conduct we follow.
Sizing Consistency
All our stages, namely cutting, stitching, and packaging, undergoes scrutinized inspections, resulting in size consistency. Finally, our professionals measure the garments to meet the crucial and non-crucial measurement points.
Batch Control
Our system marks all products with proper labelling of manufacturing location, production date, batch serial numbers, etc. It is done to make tracing the products easier digitally via the ERP system.
Specifications & Tech Packs
We utilize technical packs comprising patterns, garment details, and size guides to maintain the correctness of production per our specifications.
Quality Assurance
Our team follows efficient quality assurance and quality control methods to ensure the most refined production. Moreover, we also employ an external inspector to look over the quality control before shipment. Finally, our staff also examines the products once they are delivered to our warehouse.